Clinical Innovations > Practice Performance Registry > Preview the Practice Performance Registry
Preview the Practice Performance Registry
Once logged into the secure portal, participants will find interactive reports on their practices and other organizations' practices. One of the reports will display organization-wide data trending for specific metrics. This view is shown in the example below. The user will choose the category, phenotype, cohort and metric that they want to view.
The example below shows rates of breast cancer screening in the cohort that has at least two visits in the last 24 months, with at least 6 months between visits. Top performers are identified to facilitate learning from those practices that seem to be "getting it right."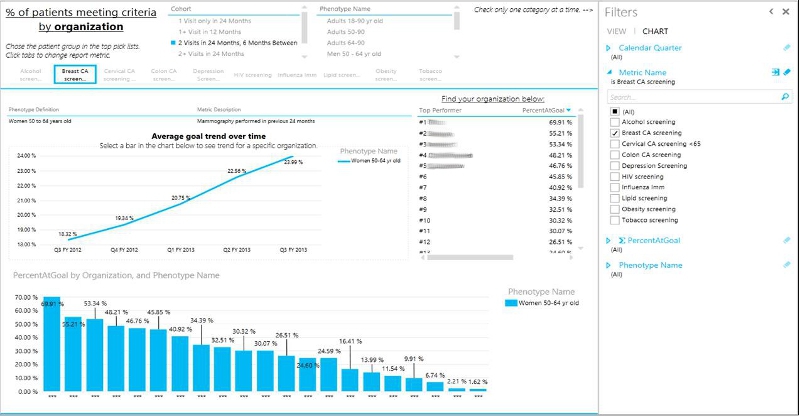 From the bar chart, users can click their organization to view their organization-specific trending over time for the chosen metric, as shown below.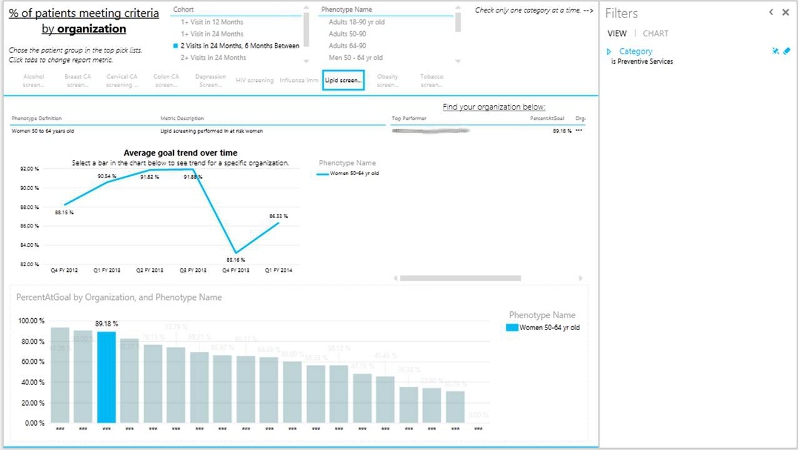 The example below shows a report that breaks organizations into their individual care sites. If your organization has multiple practice sites / locations, then this report will allow you to compare your locations to each other.